SLEEP & BE WELL
Mindfulness-Based Sleep Solutions for Women 50+
NOTE: Thank you for your interest in Sleep & Be Well.
We will not be offering this course again until 2024.
 

INSOMNIA 

RELIEF FOR WOMEN 50+

 
Join us for a simple program of mindfulness,  nutritional self-care & lifestyle shift.
Sleep well again -- naturally!
  WHAT'S YOUR SLEEP PROBLEM?  
Are you frustrated that you can't sleep and nothing really helps?
Does your mind start racing and just won't shut off?
Feeling exhausted the next day?  Just going through the motions?
Losing focus?  Irritable?  Hard to keep going?
Taking sleeping pills you don't want, but you see no alternative?
  DO YOU WANT TO GET YOUR REAL LIFE BACK?  
Wake up energized...
With a calm, clear mind...
Confident, decisive... 
Able to have fun again!
  JOIN US!  
---
  THE INSOMNIA CHECKLIST  
Do you recognize any of these problems? You're not alone! 
 

Trouble falling asleep

Frequently waking up
Can't get back to sleep
Early morning awakening
Not feeling well-rested
Depending on medication
Sleep troubles are very common in the second half of life. Some studies say half of all Women 50+ experience sleep problems!  
Sometimes a woman's sleep problems start with hormonal changes in menopause. Other times, her sleep is disturbed by stress or a setback -- but even when life stabilizes, her sleep troubles persist.
And sometimes sleep problems are a type of mind-body habit, happening without one particular reason or cause. Many factors (biological/physical, psychological, environmental) can be contributing to sleepless nights.
Research shows that chronic sleeplessness undermines a woman's health and even threatens her mental clarity over time. But, unfortunately, she often gets advice that doesn't reliably help her, or she's prescribed drugs that research shows are harmful for longterm use. She's left wondering: How will I ever get all the sleep I need?
SLEEP & BE WELL will be your reliable guide -- helping you find your best sleep! 
---
  SLEEP & BE WELL!  
Join us in SLEEP & BE WELL -- 5-weeks of guided self-care, helping women recover from disturbed sleep and chronic insomnia. 
This is an experiential program -- guiding you in daily mindfulness, nutritional self-care, and other lifestyle strategies based in modern sleep science.
Give yourself the self-care attention you need -- you'll get results!
Our approach is clear and evidence-based. You follow a step-by-step path, but you're never pushed or judged. 
You participate in your own way -- a program of true self-care.  
Mind-Body Harmony
Daily mindfulness supports your natural rhythms. Research shows mindfulness brings better sleep, better mood.
Nourish Yourself
Find better sleep with the new science of holistic nutrition. Discover how best to feed and care for your body. 
Insight
Uncover lifestyle habits that undermine your sleep. Practice self-compassion to free your natural optimism.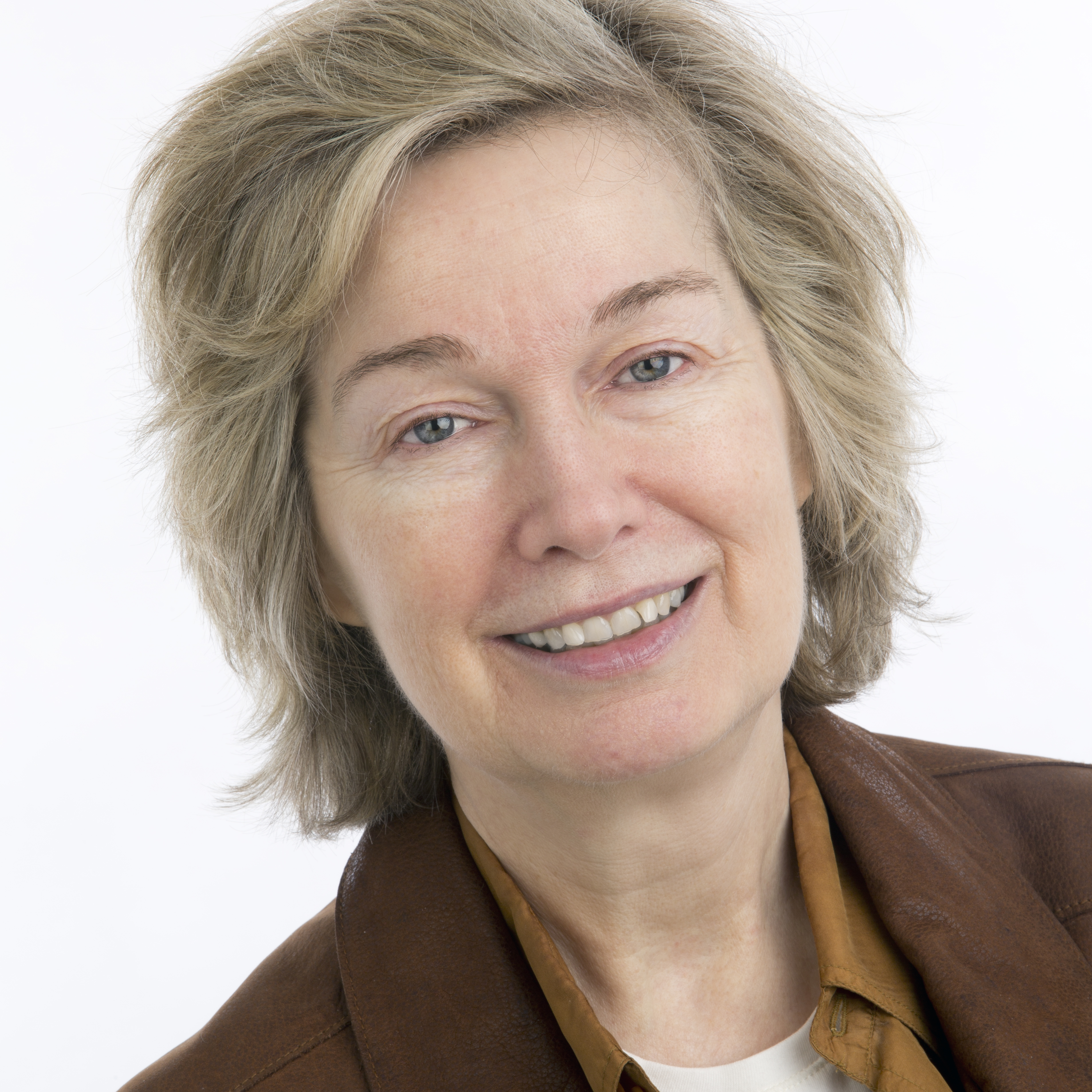 Lucinda Sykes, MD is a retired Canadian doctor and a longtime mindfulness coach & teacher. Her special interest in sleep developed during her years as director of Toronto's Meditation for Health clinic. She opened Meditation for Health in 1997 as a centre teaching medical programs of MBSR (Mindfulness-Based Stress Reduction). More than 6000 patients participated at the clinic, referred by their doctor for help with such problems as anxiety, insomnia, and chronic pain. Popular special interest groups at the clinic were 'Mindful Sleep' and 'Joyful After 50'.
With the onset of COVID, Lucinda has ended all the clinic's in-person group programs. Her work continues in private coaching, helping Women 50+ recover reliable deep sleep and peace of mind -- naturally.   LucindaSykesMD.com    meditationforhealth.com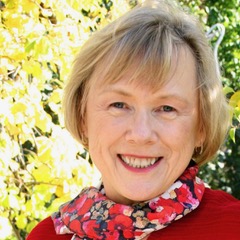 Caryl Ayearst, RHN is a Registered Holistic Nutritionist, Sleep Coach, and Functional Hormone Educator.
Learning to solve her own insomnia problems and ability to sleep naturally is what prompted Caryl to return to school and learn many different modalities and ways to get back to sleep.  She founded her own company and created an online 5 pillar coaching program to help women get back to sleep naturally.  She understands the struggles and frustration to get to sleep and peels back what is going on to allow a clear path to peaceful sleep.    hearttoheartnutrition.ca
  Thank you for your interest

.

 
Our group teaching has now paused until Spring 2024.
---
  This 5-week program includes TWO group sessions every week.  
All sessions meet on Zoom.
You get next-day access to every video replay. You never have to miss a session.  
 During five Sunday sessions, you're guided in the mindfulness of MBSR (mindfulness-based stress reduction). Many research studies show that MBSR helps people find better sleep, a happier mood, and improved health outcomes.
 During five Wednesday sessions, you learn about holistic nutrition & lifestyle shift. You follow practical ideas and simple strategies to help regain your full deep sleep. 
---
You're offered two private meetings with Lucinda or Caryl (private meetings are available to you at both intake and follow-up).
You have between-session support throughout the program. We want to help!
You're invited to practice mindfulness at home, guided by audio-recordings. These recordings are freely available to you throughout the program. 
---
 OUR GUARANTEE:  If you participate fully in this program but you don't experience better sleep, your registration fee will be refunded to you at your individual follow-up session!
---
Two group sessions every week 
Two weekly Zoom meetings for discussion, support, and guided practice 
Daily home practice

 
Guided by audio recordings, with individual support available during the week. 
 

Two private  meetings

 
Meet with Lucinda or Caryl for intake & follow-up sessions, at your option.
 

HERE'S WHAT OUR PARTICIPANTS SAY!

 
My sleep is noticeably better. It is a great program that really helped me and the co-presenters are gifted and accomplished teachers.  If there is a part two of "Sleep & Be Well", please sign me up!!  Thank you.   - P.H.  Toronto, Ontario 
I am sleeping now without medication. The nutrition and MBSR is a good combination. It works for me. I just went 9 days without medication.. and that's amazing.. before I can only last 3 days without. Now 9 days is record breaking.. and I will continue doing it because it works for me. Thank you Caryl and Lucinda for this program.. more power to you! And thanks again!   - L.K.  Palm Bay, Florida
This course targets all the right information regarding nutrition to get you started and sleeping better, but it is information for overall health as well. The mindfulness aspect is really helpful as they actually do it with you. It is really impacting my own mindfulness practise. I have confirmed that I really need this in my life! Thank you!   - C.B.  Oakville, Ontario
For me, it was like a lightbulb went on. So many things I thought I knew and didn't. I'm sorry to see the sessions end. Caryl and Lucinda have a wealth of knowledge that they were so willing to share and I was ready and eager to learn about. I wish you both success in keeping the momentum going. If you offer other programs in the future, I will be keen to sign up.  - S.C. 
I've had insomnia for 30 years due to shift work. I've learned a lot from this program. Most importantly, not to give up. There's things to try that you may not have thought of. There's many books; but, real people with experience & knowledge are way better. Personal attention. I have a lot to work with now, and even though progress is slow, I feel more hopeful about the future. Keep doing what you're doing. Many thanks. It's been great.   - A.G.  Toronto, Ontario
I would recommend this program. Before the Sleep and Be Well program I was very tired and stressed, sleeping very poorly. The weekly meetings helped me to be more motivated and to put into practice the information that was being shared. I appreciated the opportunity to ask questions and to share our experiences as part of the weekly meetings. My sleep has somewhat improved and I will continue to implement the strategies shared by Caryl and Lucinda. I am feeling hopeful. Nutrition and Mindfulness work well together to improve sleep.   - F.B.  Toronto, Ontario 
Sleep is the best meditation.
-- The

Dalai Lama



  What science shows...  
"In five randomized controlled studies, participants in mindfulness based interventions showed significant improvement in insomnia."   
Mindfulness-Based Interventions for Insomnia: A Meta-Analysis of Randomized Controlled Trials  [2018]
"Increasing evidence shows that mindfulness meditation... can be successfully used for the treatment of insomnia with good patient acceptance and durable results."
The Value of Mindfulness Meditation in the Treatment of Insomnia  [2015]
Overall, these findings provide important new evidence for the efficacy, credibility, and safety of meditation-based therapies... meditation-based treatments are viable non-pharmacological treatments for adults with insomnia. 
A Randomized Controlled Trial of Mindfulness Meditation for Chronic Insomnia  [2014]
This study provides initial evidence for the efficacy of... MBSR [Mindfulness-based Stress Reduction], as a viable treatment for chronic insomnia... MBSR is able to achieve reductions in insomnia symptoms and improvements in sleep quality comparable to regular use of [Lunesta] an FDA-approved sedative hypnotic. 
Mindfulness-Based Stress Reduction vs. Pharmacotherapy for Primary Chronic Insomnia  [2011]
A factor that may have an impact on sleep is dietary intake... The relationship between dietary intake and sleep has gained considerable scientific attention in recent years, largely in an effort to understand how specific dietary factors directly influence sleep outcomes... With this in mind, developing a better understanding of the dietary factors that directly impact sleep outcomes is important.
Effects of Diet on Sleep: A Narrative Review  [2020]
Two factors intrinsic to health are diet and sleep. These two behaviors may well influence one another... available data illustrate a cyclical relation between these lifestyle factors. We recommend adopting a healthful diet to improve sleep, which may further promote sustained favorable dietary practices.
Sleep and Diet: Mounting Evidence of a Cyclical Relationship  [2021]
Feeling strong, confident, focused again. Happy mornings & peaceful nights!